Mutakallim is Urdu Text to Speech Software
Mutakallim is a software that speaks and recognizes URDU language. Also known as Urdu Genie / Urdu Jini / Urdu Jin.
Mutakallim was an attempt to develop an Urdu (National Language of Pakistan) Software that can recognize spoken Urdu words (commands) and Speak Urdu statements written/typed by the user.
Click here to download Mutakallim Software
---
click here to view video of Mutakallim online (flash)
click here to download video (Windows Media File) of Mutakallim
click here to download (Flash Projector) exe file of Mutakallim (Video)
click here to download 3gp file of Mutakallim (Mobile Video)
click here to download CRACK for Mutakallim Software (Used to extend the time of the software [to 15 more days])

Following is the splash screen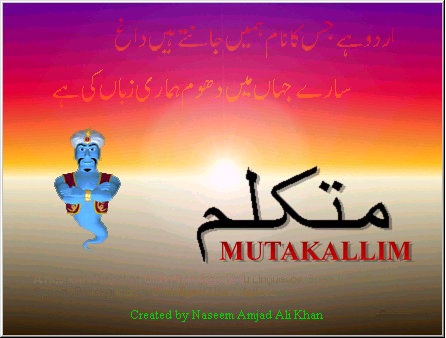 Here is another screen shot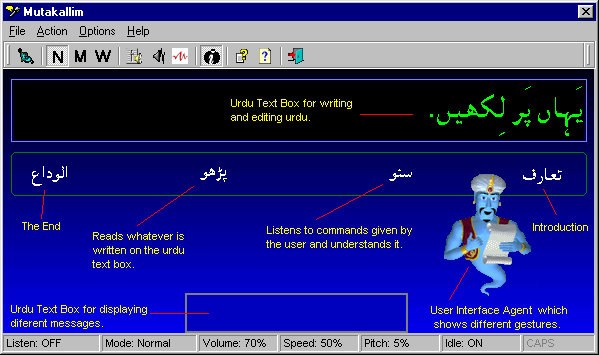 ---
Click Here for Online Game called Phansi Ghar hosted on www.urdujini.com
---