Write Urdu/Arabic/Farsi using UrduBar!
UrduBar is a Addon/Extension for Google Chrome, Microsoft Edge & Mozilla FireFox



UrduBar is an extension (addon/plugin) for popular web browsers that enables user to type Urdu , Arabic and Persian on TextBoxes found on Web Pages.


(Scroll down for the details:)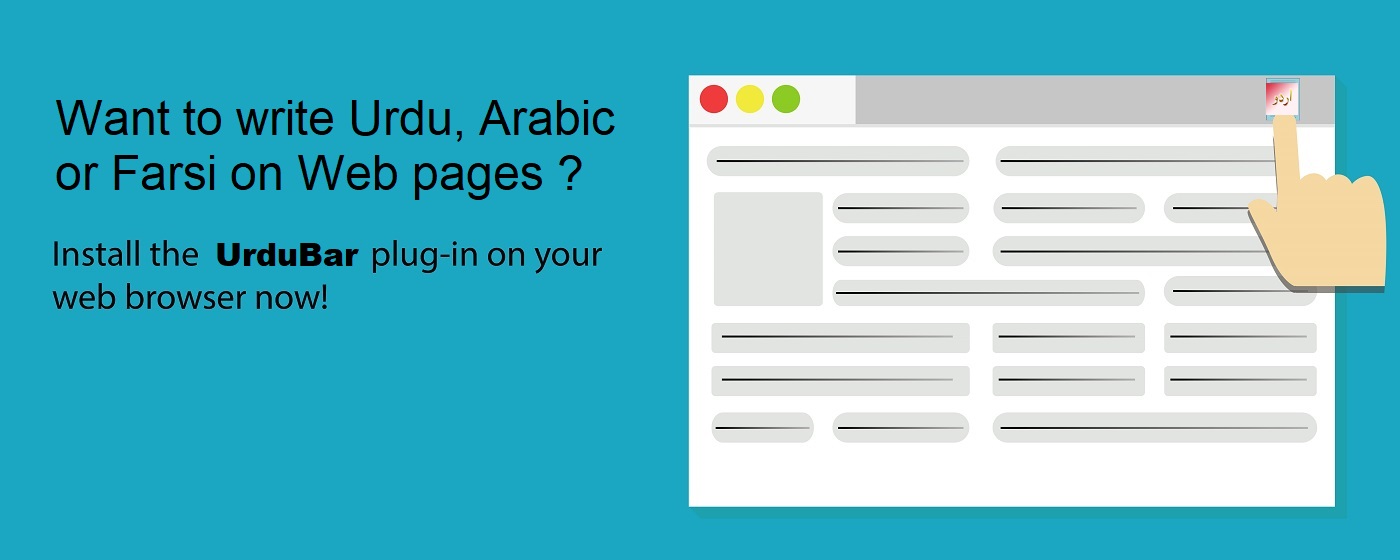 Click here to download Chrome Extension

Click here to download Edge Addon

Click here to download FireFox Extension/Addon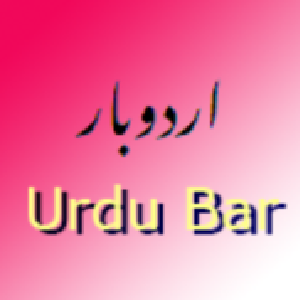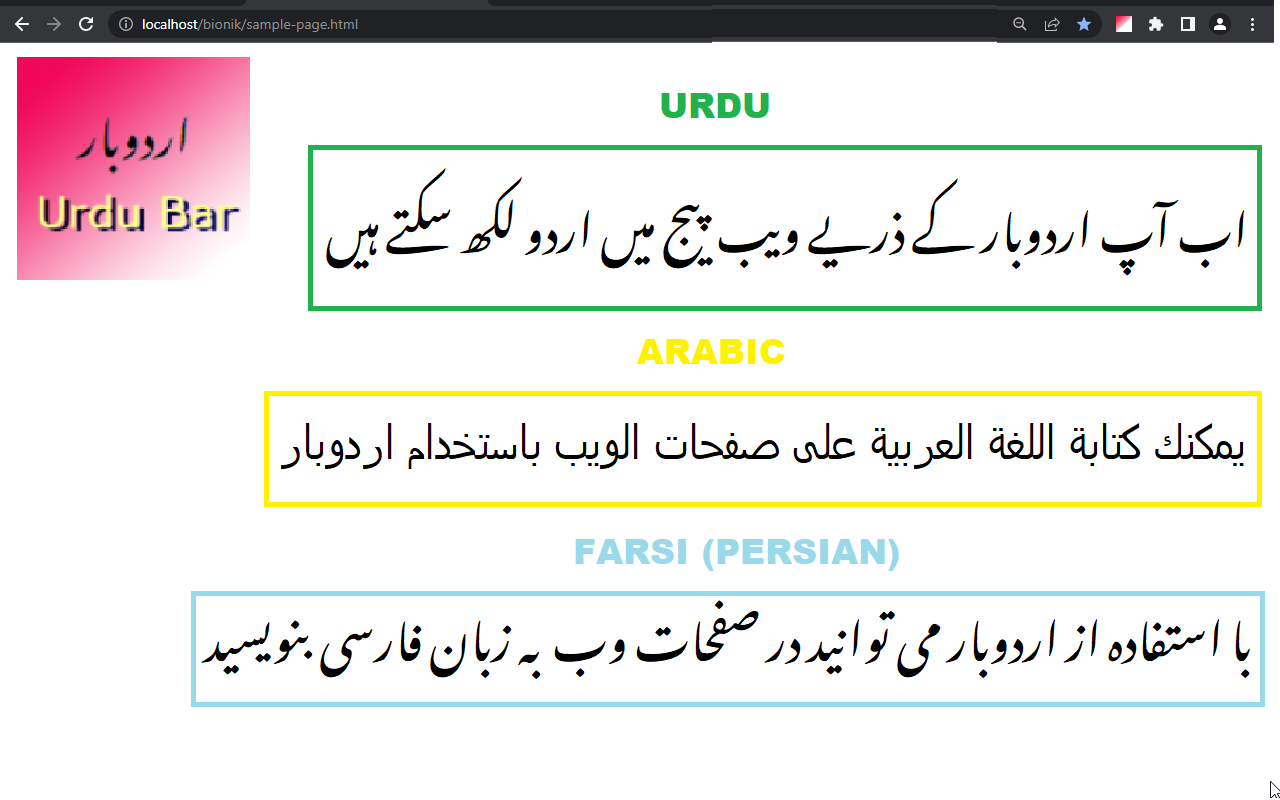 Image / Layout of
Urdu Phonetic and Arabic keyboards
used by UrduBar.
About the Developer of
UrduBar
(
Naseem Amjad
)
Webpages of
legacy UrduBar
AJSoft - Web Hosting & Software Development Company